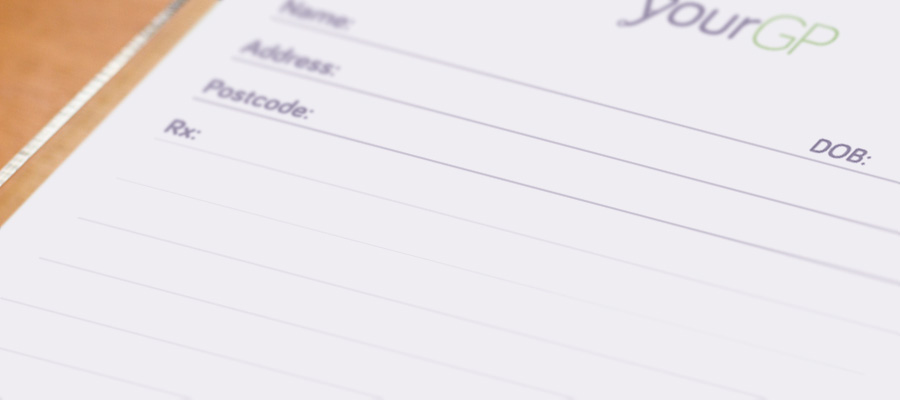 GP Prescriptions
Private GP prescriptions from YourGP offers a quick and easy way to get the medication you need, especially away from home travelling, or on business.
We can provide you with a replacement prescription:
If you need replacement medication
If you are on holiday and have forgotten or lost your medicine
We can also advise you on the supply of medication for chronic conditions and provide you with the appropriate prescriptions where feasible
*Our private prescription service for controlled drugs will be issued in liaison with your NHS practice where feasible.  There is a set fee for every controlled drug prescription issued, click here to see our latest price list).
How GP Prescriptions Works
If you need a private prescription you:
Book a consultation with one of our GPs
Bring along your empty bottle or old prescription
The GP will assess your requirements and issue a prescription for you to take to any pharmacy
Once we have assessed your requirements, we will then issue any required prescription.
Prices
Click here to see our latest price list
When you are issued a private prescription as part of a consultation, there will be no additional charge (see*).
Pharmacist's fees vary for prescribed medications, these are outwith the control of YourGP.