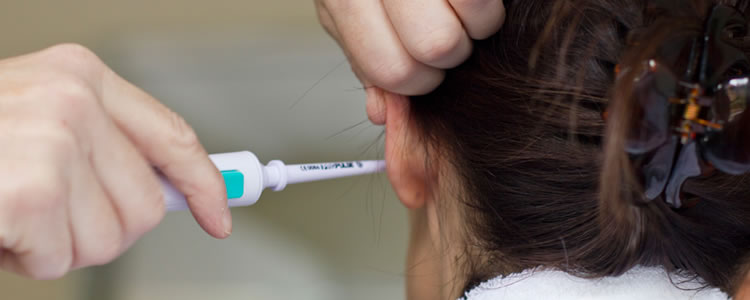 Ear Syringing
Ear syringing is one of the oldest and most effective cures for blocked ears. At YourGP our practitioner is an expert at this treatment and can offer rapid relief. Blocked ears can cause a lot of discomfort and pain and can really affect hearing. If you are suffering from the problem, we can clean out any excess wax and leave your hearing crystal clear.
Ear syringing can help:
If your ears are blocked due to an accumulation of ear wax
If your ears get blocked after an infection or after air travel
If your ears naturally make an excess of wax and do not have enough lubrication to remove it naturally
What's more, if your hearing suddenly becomes bad and you think that you are going deaf, you may simply need to have your ears syringed.
How Ear Syringing Works
When you call to ask about ear syringing in Edinburgh, we will normally recommend that you put a small amount of olive oil or almond oil (3-4 drops) into your ears for 7 days before your treatment. You should allow the drops to soak into the wax by lying on your side for at least 10 minutes after applying the oil (the opposite side, so for your left ear lie on your right side and vice versa), this would be 10 minutes on each side if you are applying to both ears. This will soften the wax in your ears and make the process more effective. Make sure you wipe your ears with a cloth afterwards to avoid getting oil on your bedsheets or clothes!
The ear syringing process will be carried out in one of our modern treatment rooms in Edinburgh
The process is simple and painless
We use the Propulse equipment
After the treatment, you will be surprised at the change in your hearing.
Price
Click here for our latest price list
(When you book your appointment we ask for a £50 deposit to secure your appointment. The £50 will be deducted from the final cost of your fee following your consultation).