These are stressful times for many of us, so it's understandable that some smokers might be thinking now just isn't the best time to quit. However, with Stoptober in full swing, now is exactly the right time to stub it out.
Stoptober is an annual campaign held each October with the aim of encouraging smokers to quit the habit. The initiative is founded on the evidence that if a smoker can quit for 28 days, they are five times more likely to quit for good.
Help throughout October
Throughout the month, you can access a wealth of help and support via the NHS website. This includes a free app to track your progress, see how much money you're saving, and get daily support, and you can also sign up to receive daily email alerts featuring top tips for quitting. You could also join the SmokeFree Quit Smoking Support Group on Facebook.
Additional support
If you think you would benefit from one-on-one support, speak to a healthcare professional at YourGP where we offer a range of services to help you stop smoking. We can help provide you with a timeline to work towards and discuss options like nicotine replacement products and prescription medicines to help you stay on track.
We also offer a range of complementary therapies to help you stay motivated and achieve your goal, such as hypnotherapy, a treatment that helps tap into the unconscious part of the brain and harness your natural abilities.
Cognitive behavioural therapy (CBT) and counselling can also be effective treatments to help guide and support you as you quit by providing solutions and strategies as you meet any challenges along the way.
Life after Stoptober
As difficult as stopping smoking may be, the good news is that you'll start to see the benefits of doing so almost instantly. Within just 24 hours of your last cigarette, your blood pressure, blood oxygen level and pulse rate will all return to normal.
Within a few days, you'll start to notice an improved sense of taste and smell (and you'll probably notice that you're saving money too!).
Within two weeks, the risk of heart attack drops substantially, and within a year, your risk of coronary heart disease and stroke will have dropped to less than half of that of a smoker.
If you'd like to find out more about stopping smoking, book an appointment by calling 0131 225 5656.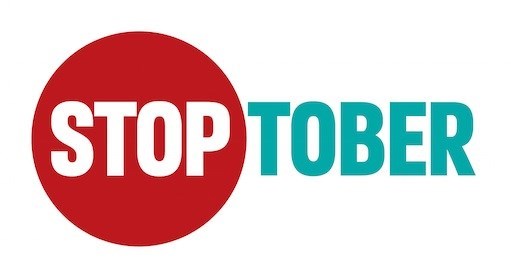 (Images courtesy of www.nhs.uk/better-health/quit-smoking)