YourGP Dundas Street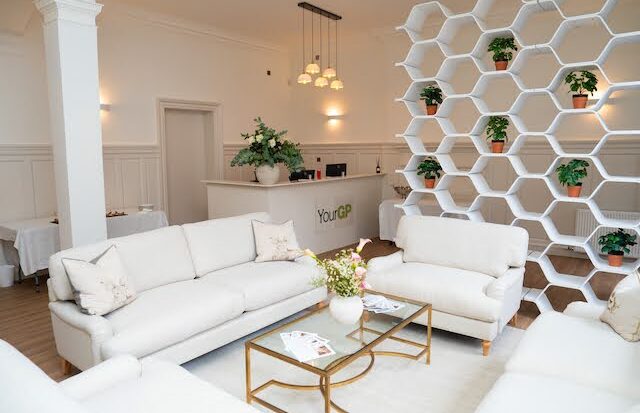 For 20 years, YourGP has been providing expert healthcare from our practice in Edinburgh's Dean Village, earning us a reputation as one of Scotland's leading independent medical practices.
To mark our 20th anniversary, we are delighted to open a second practice in the heart of Edinburgh, on Dundas Street.
Enjoy affordable, friendly and local GP services, as well as the same high standards and patient-centred approach that you have come to expect from our team.
Our friendly reception team and caring GPs look forward to welcoming you to YourGP Dundas Street soon.
Opening hours
Monday: 9am – 5pm
Tuesday: 9am – 5pm
Wednesday: 9am – 5pm
Thursday: 9am – 6pm
Friday: 9am – 5pm
Saturday: Closed
Sunday: Closed
Book an appointment
To book an appointment at YourGP Dundas Street, call 0131 225 565, email reception@your.gp or head to www.your.gp and use our simple online booking form.
Sign up to the newsletter
To be kept up to date with all the latest developments, news and advice from the medical experts at YourGP Dundas Street and Dean Village, sign up here.
YourGP
53 Dundas Street, Edinburgh, EH3 6RS
Waterside House, 19 Hawthornbank Lane, Edinburgh, EH4 3BH
0131 225 5656 | reception@your.gp | www.your.gp