The 'January Blues' or something more serious?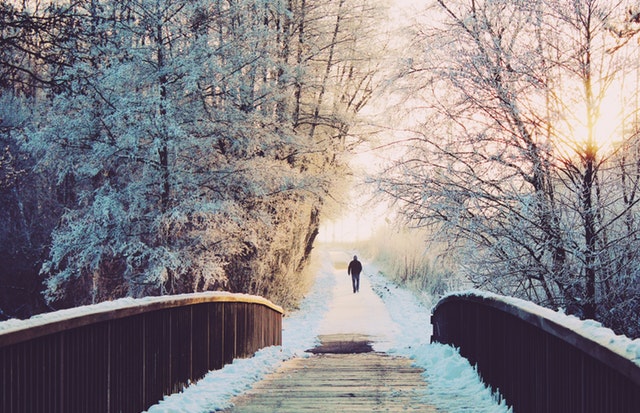 18 January, 2019
January – it's not exactly a popular month. Christmas is long gone and, for many of us, all we're left with as a reminder of the festivities is the 'holiday weight' and a not so healthy looking bank balance! And things don't seem to get any better as the month continues. Statistics show that 12th January is the date most people are likely to give up on their New Year's resolutions, and January is the most common month for people to file for divorce. Combine this with the seemingly endless cold weather and dark nights, and it's natural to feel a little below par during January.
However, if you find the low feelings linger for some time, and seem to return on a seasonal basis, you could be suffering from Seasonal Affective Disorder (SAD). SAD is a form of depression caused by the lack of sunlight during the winter months. It's understood that this lack of sunlight affects part of the brain called the hypothalamus, which in some cases can lead to an increase in melatonin levels, a decrease in serotonin and a disruption to our circadian rhythm.
Common symptoms of SAD include:
A persistent low mood
A loss of pleasure or interest in normal everyday activities
Irritability
Feelings of despair, guilt and worthlessness
Feeling lethargic and sleepy during the day
Sleeping for longer than normal and finding it hard to get up in the morning
Craving carbohydrates and gaining weight
If you're experiencing a combination of any of the symptoms above and it's having a significant impact on your day-to-day activities, book an appointment at YourGP and we'll find a treatment that's right for you.
Treatment options for SAD include:
Getting outside more to make the most of the natural sunlight available
Exercise
Light therapy (which involves using a special light box to simulate sunlight)
Cognitive behavioural therapy (CBT)
Counselling
Anti-depressants
There's no need to delay – we have short-notice, same-day appointments available and we're open six days a week, with extended hours Monday to Friday.
So don't let SAD ruin the start of a new year. We're here to help you embrace all that 2019 has to offer with a healthier frame of mind.
"Just a massive thank you for being so willing to help us out. I was kept up to date in all email communication between the two clinics which I found very reassuring. I honestly can not emphasize enough how grateful we both are that the clinic was able to help us out with the Zita West fertility tests.  We really did not know what we were going to do after the mix up with the blood collection dates due to the 4th of July in America and really thought we would have to give up on these tests so it means a massive amount to us that we have been able to proceed with them because of your willingness to help us out.  Thank you again."
View more testimonials
Our clinics are open as much as possible for your convenience. To see the opening hours, click the link below.
Visit us on Facebook and get the latest news and updates from the company.