Giving up alcohol isn't just for Dry January – and it isn't simple either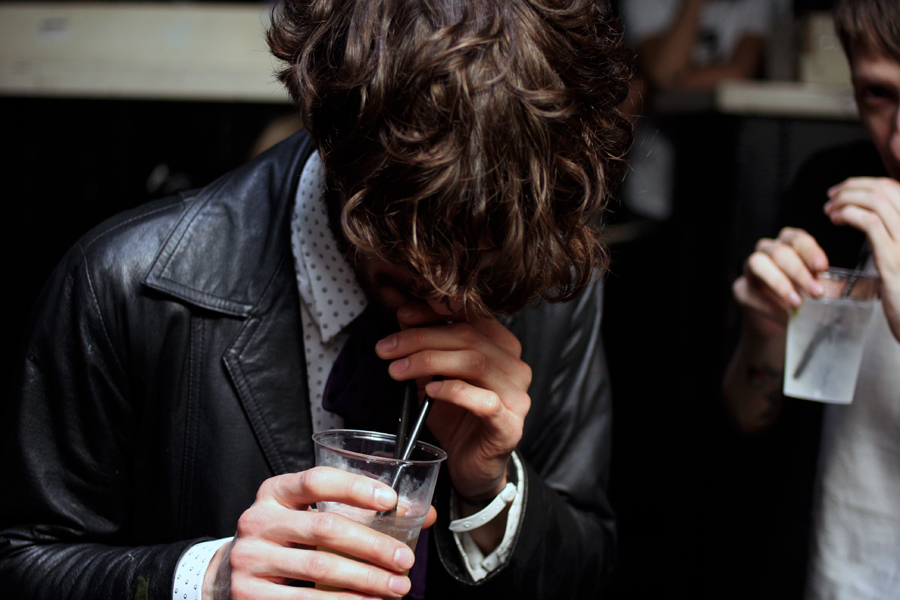 4 January, 2019
It may be a New Year's resolution, or you may be raising money for Dry January, but whatever the reason, many people across the UK are putting down the bottle and giving up alcohol this month.
The concept of Dry January, an annual campaign led by national alcohol charity Alcohol Concern is simple: give up alcohol for the 31 days of January. For many however, giving up alcohol isn't simple at all.
Alcohol dependency in Scotland
In Scotland, alcohol dependency is a huge health concern, with many Scots drinking more than the recommended daily limits (3-4 units a day for men and 2-3 for women).
Just last week, it was revealed that alcohol sales in Central Scotland, which includes Edinburgh and Glasgow, are 18 per cent higher than the rest of the UK.
Although drinking in moderation can be beneficial for some people, regularly drinking more than the recommended daily limits can seriously damage your health.
Excessive alcohol consumption can also lead to a range of other health and social problems, including alcoholism.
Alcoholism is caused by a cognitive and physiological dependence, but the good news is that if you admit the problem and seek the support you need, you can recover.
Alcohol counselling
There's a huge amount of help available for those looking to stop drinking and recover from alcoholism, including counselling, which is available at YourGP in Edinburgh.
Counselling is a process that allows you to explore any difficulties or specific problems you are having in any aspect of your life.
A key element of the counselling approach is the relationship of trust that builds between a patient and their counsellor – and at YourGP, we work with some of Scotland's most highly skilled and experienced therapists.
Cognitive behavioural therapy (CBT) psychotherapist, Christina Raeburn, has been involved in the world of counselling and psychology since 1994.
Christina originally began in the voluntary sector working with women whose lives had been affected by alcohol addiction and rape/sexual assault, and she has been a part of YourGP since 2013.
Cognitive behavioural therapy
One of the most effective forms of counselling for alcoholism treatment is CBT, which addresses the core beliefs we have about ourselves, other people, and the world around us.
It not only helps raise awareness of negative thought patterns and how these can affect the way we feel and behave, but also identifies how and what needs to change.
Usually when someone seeks help for alcohol problems, they are using alcohol as their main means of coping. CBT can help you to learn new skills in order to cope with life more effectively.
You will work together with the therapist to identify your motivation for drinking. Once it's identified why you drink, you'll be encouraged to let go of old habits and learn new skills – so that you can better cope with the challenges you are facing.
If you're worried about your own or someone else's drinking, contact us on 0131 225 5656 or email reception@your.gp for more information about how we can help.
Alternatively, feel free to come and visit us at our private medical clinic in the historic Dean Village, close to Edinburgh city centre.
If you want to share this post with friends, family and colleagues, please do so using the share buttons below.
Photo courtesy of Fabio under CC BY-SA 2.0.
"Just a massive thank you for being so willing to help us out. I was kept up to date in all email communication between the two clinics which I found very reassuring. I honestly can not emphasize enough how grateful we both are that the clinic was able to help us out with the Zita West fertility tests.  We really did not know what we were going to do after the mix up with the blood collection dates due to the 4th of July in America and really thought we would have to give up on these tests so it means a massive amount to us that we have been able to proceed with them because of your willingness to help us out.  Thank you again."
View more testimonials
Our clinics are open as much as possible for your convenience. To see the opening hours, click the link below.
Visit us on Facebook and get the latest news and updates from the company.