Dr Myskow In Daily Record "Pillow Talk" Feature This Month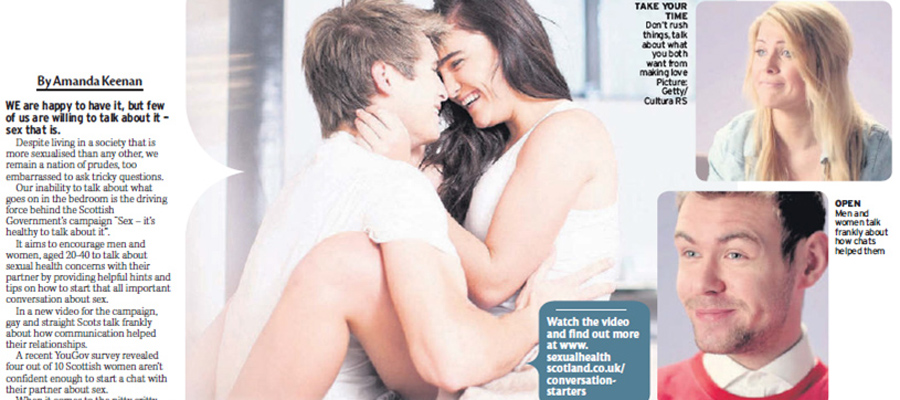 29 July, 2014
One of our founders, and Medical Director here at YourGP was featured in a recent Daily Record piece connected with the government's new campaign to encourage couples to get over the embarrassment of talking about sex before they "jump in the sack".
You can view the article below (click for larger image):
"My medical was conducted in detail and I had a thorough check. The doctor listened to me and gave me some extra tips that are helpful. Most impressed."
View more testimonials
Our clinics are open as much as possible for your convenience. To see the opening hours, click the link below.
Visit us on Facebook and get the latest news and updates from the company.