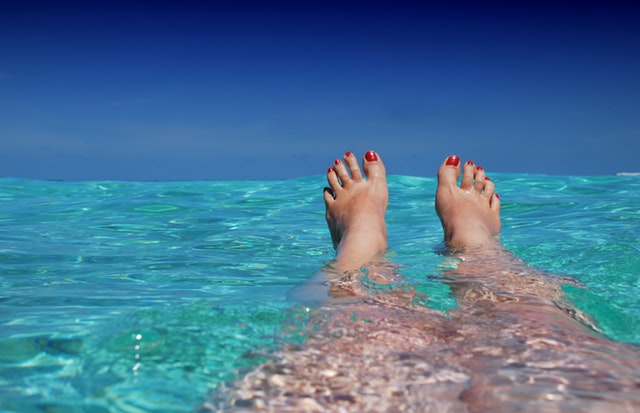 Podiatry
Our podiatrist, Endija Skopane, is a highly skilled health professional who can prevent, diagnose, treat and rehabilitate abnormal conditions of the feet and lower limbs.
Endija can help with most problems relating to the feet and lower limbs – from blisters and chilblains, through to sweaty feet and verrucas. She has a BSc (Hons) Podiatry and has completed additional training in sports taping, steroid injections, dermal fillers for feet, and toe nail reconstruction
We relieve foot pain and treat infections
We perform routine foot care (eg. nail cutting)
We correct problems with your gait and help keep you active
How it Works
If you have a problem with your feet or lower limbs, but are unsure what podiatric treatment is required, call for an initial consultation.
In your initial podiatry consultation your feet and lower limbs are assessed
We will then discuss any problems with you and advise you on the appropriate course of action
Biomechanical Assessment: Your assessment will take around 60 minutes and will include an examination of the way you walk and measurement of the axis of motion in the pelvis and lower limb. Depending on the results of the assessment, we will prescribe orthotics to correct your gait. Orthotics are worn inside shoes to correct misalignment, limit excessive movement or to redirect excessive pressure or load.
Prices
Initial Podiatry Consultation – £20.00
New Patient Podiatry Treatment – £40.00
Initial Chiropody Consultation – £32.00
Biomechanical Assessment – £58.00
Orthotic Fitting – £155.00
Nail Surgery (Partial nail removal) – £250.00
Nail Surgery (Total nail removal) – £200.00
Our podiatrist offers a variety of services, not all covered above. Please contact us for more information on our full range of services on 0131 225 5656 or reception@your.gp.