World Health Day 2016 – Beat diabetes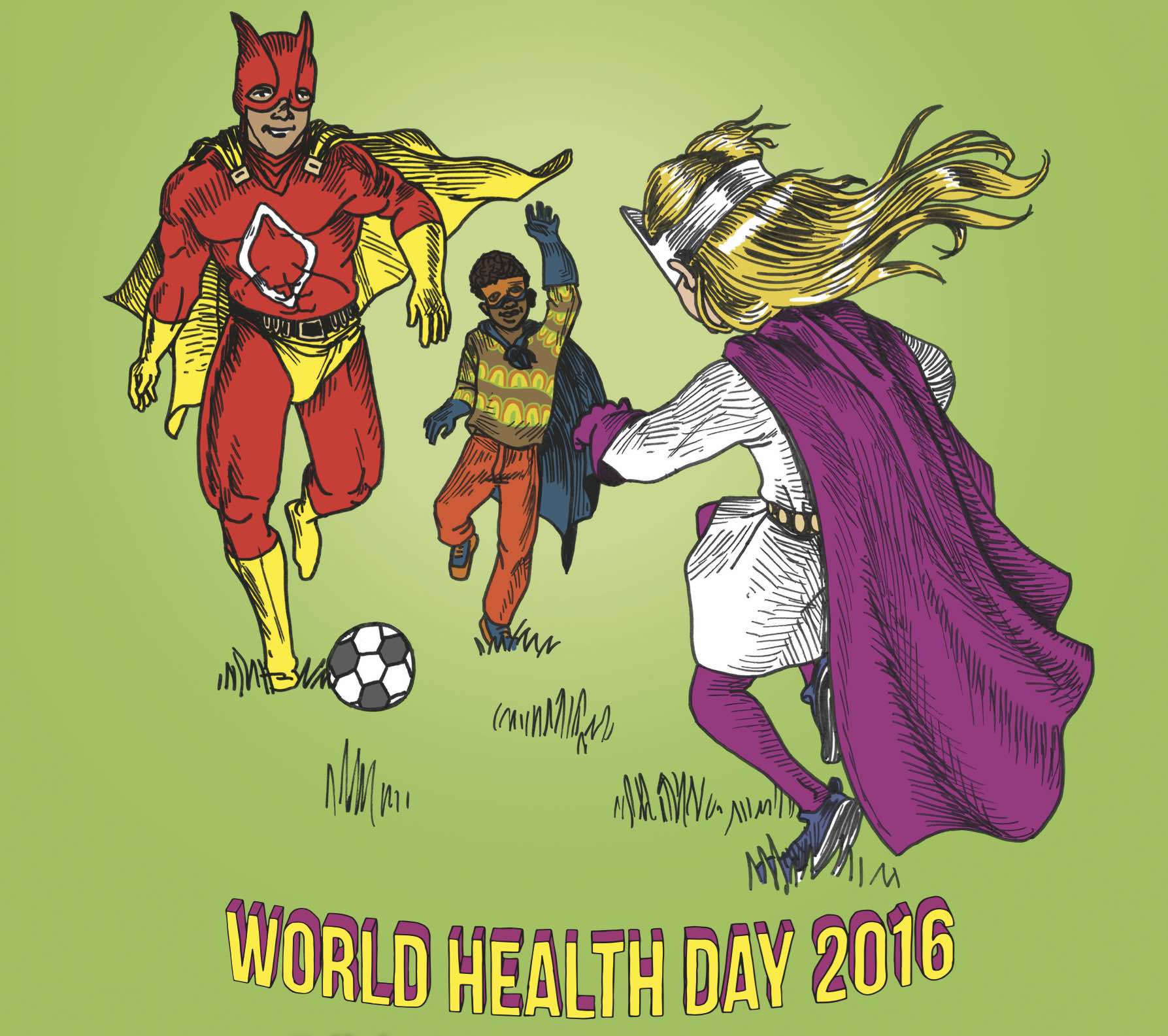 7 April, 2016
Thursday 7 April is World Health Day; this year the campaign aims to increase awareness about the rise in diabetes around the globe and help people understand risk factors and prevention methods.  
There are two main types of diabetes: type 1 is characterised by a lack of insulin production, while type 2 results from the body's ineffective use of insulin. 90 per cent of all diabetes cases worldwide are type 2.
This year, diabetes is the focus of the World Health Organisation's campaign because it's a preventable disease that's on the rise; about 350 million people worldwide have diabetes, and that number is likely to double in the next 20 years.  
Preventing diabetes
Better education about the disease, healthy eating and regular physical activity are a strong defence against it.
While it's not possible to eliminate every risk – age, ethnicity and genetics all factor – there are many things you can do to reduce your chance of developing type 2 diabetes.
Just thirty minutes of moderate-intensity activity on most days and a balanced diet that avoids foods high in fat and sugar will help keep your risk of developing diabetes relatively low.  
Weight is also a factor; people with a body mass index of 25 or above are at an increased risk, as well as those with a high waist measurement (31.5 inches for women, 37 inches for white or black men, 35 inches for Asian men). By losing excess weight you can also lower your risk.  
Recognising the symptoms
The main symptoms of type 1 and type diabetes are the same, but in the case of type 2 the symptoms can be mild and develop gradually, sometimes over a number of years. They are:
Feeling very thirsty

Feeling very tired

Having to pee more often (especially at night)

Unexplained weight loss

Blurred vision, headaches
For many, type 2 diabetes is diagnosed during a routine check-up. Some people go years without realising they have it, but early diagnosis is critical to reducing your risk of developing complications later in life.
Diabetes treatment at YourGP
If you're experiencing any symptoms or are concerned about your health, book in for an appointment at YourGP. Our expert medical teams in Edinburgh and Aberdeen can carry out a quick blood test to measure the level of sugar in your blood and provide the results the next working day.  
Our specialist team is ready to work with you to lower your risk of diabetes or help with treatment, including managing lifestyle factors, if you've already been diagnosed. Our Edinburgh-based nutritional therapist Anne Cross, can also help navigate how to eat properly when you have diabetes or blood sugar problems.
If you want to find out more, or arrange an appointment, use our online booking form, email our reception team at reception@your.gp or call us on 0131 225 5656.
"Just a massive thank you for being so willing to help us out. I was kept up to date in all email communication between the two clinics which I found very reassuring. I honestly can not emphasize enough how grateful we both are that the clinic was able to help us out with the Zita West fertility tests.  We really did not know what we were going to do after the mix up with the blood collection dates due to the 4th of July in America and really thought we would have to give up on these tests so it means a massive amount to us that we have been able to proceed with them because of your willingness to help us out.  Thank you again."
View more testimonials
Our clinics are open as much as possible for your convenience. To see the opening hours, click the link below.
Visit us on Facebook and get the latest news and updates from the company.