Stop suffering from unwanted hair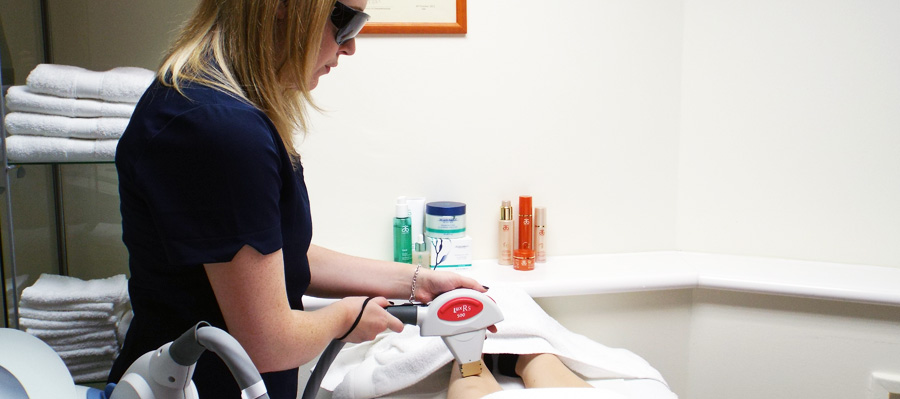 13 May, 2014
If you suffer from unwanted hair, then the IPL™ (Intense Pulsed Light) system from Palomar® could very well be the solution you have been looking for.
The IPL™ system, which uses highly controlled flashes of light that are selectively absorbed by hair follicles lying below the surface of the skin, can stop the growth of unwanted hair in many places such as the upper lip, face and neck, bikini line and legs.
The absorbed light destroys the re-growth potential of the follicle, and it has been shown to effectively treat all skin types, including Hispanic and Asian.
However, individuals with blonde or grey hair may find this form of photoepilation to be only partially effective, as their hair has little or no pigmentation to absorb the light.
This specialist treatment, which is more comfortable than electrolysis and waxing, will be carried out by Sarah Brown – one of YourGP's highly trained cosmetic assistants.
Sarah explains: "The IPL™ system from Palomar provides a gentle, long lasting answer to the problem of excess hair.
"It's not only effective and convenient; it beats shaving, waxing and other old-fashioned solutions."
Prior to your treatment with Sarah, we recommend you book a complimentary consultation, where she will discuss your needs and answer any questions.
For further information on IPL™ or to book your consultation, simply give us a call on 0131 225 5656 or email reception@your.gp.
Remember, if you want to keep up to date with our latest news or special offers, you can 'Like' YourGP on Facebook, or follow us on Twitter and LinkedIn.
"I needed a quick appointment as I was leaving for America. The doctor listened and allayed any concerns. It was a pleasure to talk to a doctor who wasn't watching the clock and not paying attention to me. I left confident that if a problem arose I would be able to deal with it until I arrived home. The experience left me feeling confident and positive."
View more testimonials
Our clinics are open as much as possible for your convenience. To see the opening hours, click the link below.
Visit us on Facebook and get the latest news and updates from the company.