Find happiness with Reiki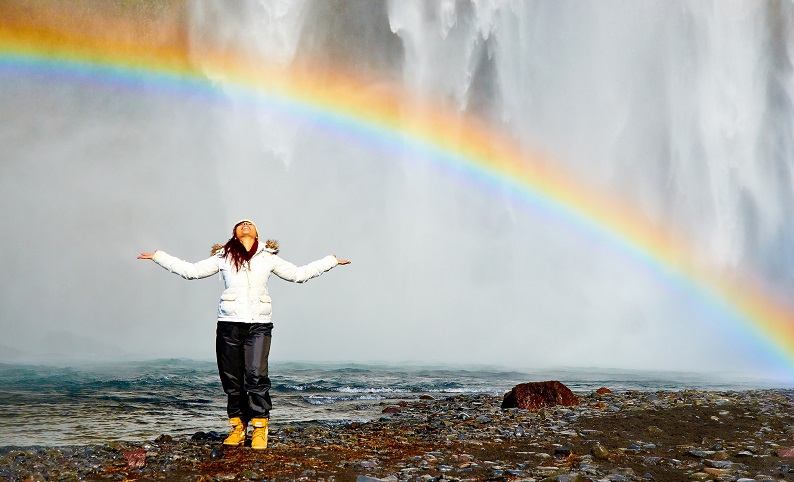 20 March, 2015
Today, Friday 20 March, is International Day of Happiness, a campaign established by the United Nations (UN) to promote positive social action and help create a happier world.
Coordinated by the charity Action for Happiness, International Day of Happiness was established by the UN General Assembly in 2012.
All 193 UN member states adopted a resolution calling for happiness to be given greater priority – and International Day of Happiness was celebrated for the first time in 2013.
At YourGP private medical practice in Edinburgh, it's our job to return our patients to health, wellbeing and happiness every day of the year. But one treatment is particularly appropriate today – the so called secret method of inviting happiness.
Inviting happiness
This was how Mikao Usui referred to Reiki, a form of healing that channels energy flow to restore harmony and balance to your body, mind and spirit.
It was Usui who developed and taught Reiki in Japan in the 1920s – and in her book The Heart of Reiki, Dr Susan Downing explains: "[Usui's] overarching purpose was to help [his students] experience personal or spiritual transformation.
"He seems to be saying: 'If you practice as I have taught, you will experience transformation, and as a result of that transformation, great happiness will arise'."
So what is Reiki?
Reiki, which is the Japanese word for universal life-force energy, uses a technique commonly known as hands-on-healing.
It's a relaxing form of healing that channels energy flow to restore harmony and balance to your body, mind and spirit.
Safe for all ages, it can be effective in the treatment of many conditions such as stress or fatigue, or simply taken as time out to rebalance yourself.
It can also be helpful for spiritual development and growth, and promote a deeper connection with yourself and with others around you.
Reiki treatment in Edinburgh
At YourGP, Reiki treatments are carried out by  Jacqui Mitchell and Shirley Cumming.
Both Jacqui and Shirley are passionate about sharing the message, benefits and teachings of Reiki with as many people as possible.
They both very much see it as a way of life that brings balance, harmony and understanding of self and the world.
When you attend YourGP for your Reiki treatment, Jacqui or Shirley will start with a short explanation of what Reiki is.
You'll then be invited to lie on the treatment couch, fully clothed, where there'll be a quiet, calm ambience in the room, created with music and lighting.
They will lay their hands gently on, or slightly above, your chakra points, which are energy centres within your body – and Reiki energy will be focused into your energy points.
A Reiki treatment is an individual experience and usually feels relaxing, gentle and nurturing. As a result, we're sure that great happiness will arise – not just on International Happiness Day, but any day of the year.
To book your Reiki treatment at our clinic in Edinburgh, use our online booking form, call us on 0131 225 5656 or email our reception team at reception@your.gp.
If you want to keep up-to-date with the latest news on Reiki and any of our other complementary services, make sure you like us on Facebook, or follow us on Twitter and LinkedIn.
Featured image courtesy of Moyan Brenn under CC BY 2.0
"Just a massive thank you for being so willing to help us out. I was kept up to date in all email communication between the two clinics which I found very reassuring. I honestly can not emphasize enough how grateful we both are that the clinic was able to help us out with the Zita West fertility tests.  We really did not know what we were going to do after the mix up with the blood collection dates due to the 4th of July in America and really thought we would have to give up on these tests so it means a massive amount to us that we have been able to proceed with them because of your willingness to help us out.  Thank you again."
View more testimonials
Our clinics are open as much as possible for your convenience. To see the opening hours, click the link below.
Visit us on Facebook and get the latest news and updates from the company.