Eight of the most common children's skin conditions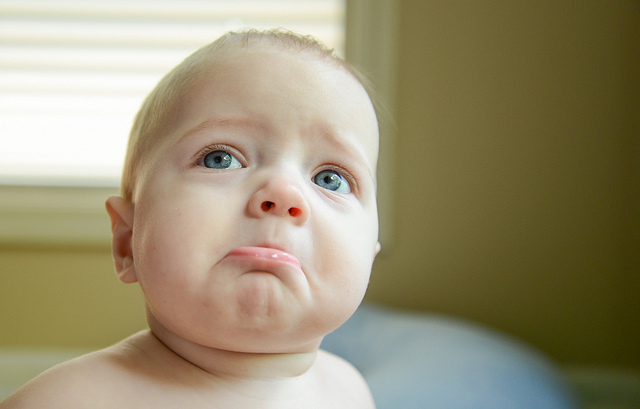 1 August, 2018
Skin conditions and concerns in children may not always be overly serious, but they can be terribly upsetting and irritating for children and parents alike.
At our children's clinic in Edinburgh, we see children whose behavioural development, confidence and general demeanour have been adversely affected by skin complaints – and it's often down to one or more of these eight common skin conditions.
Eczema
This itchy and painful condition may generally improve or disappear as children get older, but it can have a detrimental effect on a child's character development as they can become self-conscious and irritable.
Eczema affects at least 10% of infants at some stage of their development, and in the UK, it's thought that one in five children have the condition.
Hand, foot and mouth disease
Hand, foot and mouth disease is a common viral infection that tends to affect young children. As the name suggests, the disease causes small, red spots on the hands and soles of the feet, as well as mouth ulcers which can be particularly painful.
The infection isn't just limited to the hands, feet and mouth though – it can also cause rashes on other parts of the body, including the legs, as well as high temperatures and tiredness.
Slapped cheek syndrome
Slapped cheek syndrome, which is also known as parvovirus B19, is one of the most common viral infections in children.
The illness causes fevers and a distinctive, red rash on the cheeks, which is where it gets its 'slapped cheek' name from.
Although it's usually mild in children, slapped cheek syndrome can cause serious problems in some patients, including pregnant women.
Chickenpox
Chickenpox is a common childhood illness that causes a rash of red, itchy spots all over the body.
Children are not usually terribly ill from chickenpox but they can suffer great irritation from the blistering spots and the risk of scarring.
Chickenpox is extremely contagious and can be very serious – but thanks to the chickenpox vaccine, which is available at YourGP's children's clinic, almost everyone can be successfully protected from it.
Image courtesy of Petras Gagilas under CC BY-SA 2.0
Impetigo
Impetigo, a highly contagious skin infection, is particularly common in babies and young children.
It causes blisters and sores on children's skin, usually around the nose and mouth, however it can also spread to other parts of the body, including the arms and legs.
As well as spreading around the body, it can also spread to other people through close contact or by sharing things like towels and clothing.
Warts
Common warts, those small, visible lumps that are often found on children's fingers and hands, are highly contagious – and easily spread through direct contact or touching an item that's been used by someone with the virus.
Although they can be embarrassing for children, they are extremely common in school and nursery environments, and they do tend to go away in their own time.
Molluscum contagiosum is another wart-like infection that commonly affects children. Sometimes called water warts, this little-known condition causes an itchy, rash on the skin.
Scarlet fever
Scarlet fever may not be as common as it was in the 19th century, but this bacterial illness seems to be making an unwelcome comeback.
The infection, which mainly affects children and can be triggered by skin infections like the aforementioned impetigo, causes sore throats, high temperatures and rashes.
In the first six weeks of 2015, there were 1,265 reported cases, the fastest rise in the illness in 50 years.
Ringworm
Ringworm might sound particularly nasty and parents are often apprehensive about it, but this skin infection isn't dirty – and it has nothing to do with worms either.
As the name suggests, ringworm often appears as a round, red patches on the skin, and it can be really itchy and sore.
It is highly contagious, and can be passed on by direct contact or by sharing items like towels, clothing or bedding.
Image courtesy of Grook Da Oger under CC BY-SA 3.0 via Wikimedia Commons
Treating children's skin conditions at YourGP
Although all these common children's skin conditions can be easily treated, each case and each child is individual and there is no standard remedy for all.
At YourGP private health practice, we have a calm, friendly children's clinic where we take the time to offer the right environment for children and parents alike.
As well as assessing and treating general child health and development issues like the eight common skin conditions discussed in this blog post, we also offer children's immunisations and vaccines, such as meningitis, flu and MMR, meningitis B and chickenpox.
If you want to book an appointment to discuss your child's skin condition, you can use our online booking form.
You can also call our Edinburgh clinic on 0131 225 5656 or email reception@your.gp
Featured image courtesy of Donnie Ray Jones under CC BY 2.0
"Just a massive thank you for being so willing to help us out. I was kept up to date in all email communication between the two clinics which I found very reassuring. I honestly can not emphasize enough how grateful we both are that the clinic was able to help us out with the Zita West fertility tests.  We really did not know what we were going to do after the mix up with the blood collection dates due to the 4th of July in America and really thought we would have to give up on these tests so it means a massive amount to us that we have been able to proceed with them because of your willingness to help us out.  Thank you again."
View more testimonials
Our clinics are open as much as possible for your convenience. To see the opening hours, click the link below.
Visit us on Facebook and get the latest news and updates from the company.